Day Shift
Seasonal
Pay Starts: $9.00
Job ID: BUR1571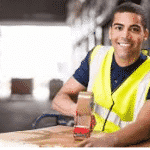 Website PersonnelPlus Personnel Plus, Inc.
Your Total Staffing Solution!
MAJOR DUTIES AND RESPONSIBILITIES
Show up on time and ready to work. Punctuality is a must.
This is a fast-paced position. Must be self-motivated and possess a strong sense of urgency to get the job done.
Demonstrate the ability to work well with others in a team environment.
Know how or be willing to learn how to safely and effectively operate a forklift.
Ability to perform the physical requirements of the job including, but not limited to, standing, walking, bending, and lifting materials weighing up to 50 lbs.
Abide by laws, rules, and regulations regarding deliveries and operation of company vehicles.
Ability to safely load and unload trucks quickly and efficiently. Ensure that orders have been checked for accuracy prior to delivery.
Report completion of deliveries as they are made.
Communicate effectively with customers, and represent the company well.
Assembly sprinkler together.
Include cleaning and preparing a job site, loading and delivering materials and using a variety of tools and machines, such as blowtorches, forklifts, levels, lifts, power drills, grinders, saws, pressure washers and water spraying equipment.
MINOR DUTIES AND RESPONSIBILITIES
Be willing to help in any other area as instructed by your Supervisor.
Warehouse work such as pulling orders and transfers, checking in incoming freight, and assisting with various other duties within the warehouse.
Help keep building and premises clean and organized.
Pay will go up after 90 days.