Day Shift
Full Time
Long Term
Pay Starts: $12.00
Job ID: boi1490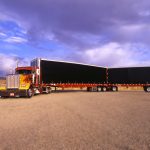 Website PersonnelPlus Personnel Plus, Inc.
Your Total Staffing Solution!
$12/hr Day shift, work Monday-Thursday (enjoy 3-day weekends) 5:00am-3:30pm
Willing to train Pre-Fab/Machine Operators
Operators will produce parts for custom semi-trailers. As well as clean and polish custom semi-trailer parts.
Type of machines used but, not limited to, shear, rollers, punch and plasma cutter.
Major Responsibilities:
Safely operate machines to meet production requirements.
Accurately and in a timely manner manufacture parts to specification under the direction of the Shift Supervisor and follow established procedures and approved processes.
Comply with all machine operation procedures.
Other duties as assigned
Job Knowledge, Skills and Abilities:
High School Diploma and/ or GED equivalency.
Must be able to read and interpret drawings.
Must have basic math skills
Able to lift up to 75 lbs.
Must be able to work in a team or independently
Can stand on feet for most of the day
Must be able to manage multiple tasks and priorities and easily adapt to changing situations.
Must be able to read and speak English.
Previous experience in machine operation or similar is desired
Submit resume to ngarcia@personnel.com  and call 208-378-8700 to schedule an interview.