Full Time
Grave Yard Shift
Rotating Shifts
Swing Shift
Temp to Hire
Pay Starts: $10.50-12.95
Job ID: BOI1643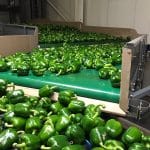 Website PersonnelPlus Personnel Plus, Inc.
Your Total Staffing Solution!
Year Round Agricultural Production
In the business, of the production and packaging, of frozen onions and peppers. We are looking for highly motivated individuals to start employment as soon as tomorrow. We have multiple positions available based on your work experience and work ethic. This position is a full time temp to hire position in the Fruitland area.
Production : $10.50-11.25
Sort, place and cut onions and peppers)
Packaging/ Heavy Dusty Blend Center: $11.01-11.76
Packaging, Opening boxes, lining boxes, filling boxes and labeling boxes.
Floor Lead Swing:$11.70
Lead also works the production line, while watching over other individuals on the line and assisting them in their everyday position.
Freezer Operator: Swing Shift $12.95
Keeps freezer at the proper temperature, cleans freezer out and fills freezer up, uses computer systems to maintain proper temperatures and locking mechanisms
Receiving: Swing Shift $11.66
Hyster operator loading, unloading, stocking, general labor.
Blend Center:  $10.50-11.25
Assists in the production line on the blend center side of the plant, mixing frozen onions and peppers into boxes.