Job Title: Junior Buyer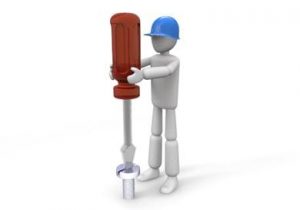 This successful candidate has experience/knowledge in the manufacturing industry and a strong understanding of supply chain management concepts. This position will be highly involved in the implementation of a new ERP system for manufacturing operations working with all departments to ensure accurate data processes and procedures are created and documented. Coordinate the procurement process for Maintenance, Repair, and Operational (MRO) items for the manufacturing side of the business. The Jr. Buyer will be responsible for creating purchase order tracking systems, alerting management when orders have been filled and invoices from vendors have been issued, answering vendor questions and providing them with additional order documentation as needed.
Responsibilities:
Work with ERP Software Implementation Team to establish procedures for software implementation.
Coordinate data collection, data manipulation, and settings in the ERP database.
Assist the Purchasing department with maintaining proper inventory levels of materials used on a regular basis.
Establish reliable lines of contact with maintenance team to ensure that all purchase order requests are accurate and timely receipt of materials is achieved
Requirements / Qualifications:
Bachelor's Degree in Supply Chain or a related field preferred.
Strong experience in field will also be considered
Strong negotiating skills
Comprehensive understanding of MS Dynamics NAV, MS Excel, MS Word and industry standard purchase order software platforms
Impeccable attention to detail
Willingness to learn the manufacturing processes and products
Ability to work well with a team
Able to thrive in a high-stress and fast-paced environment
$13-$15, to start, DOE + Excellent benefits
Send Resume
Apply Now
Immediate interviews available now – Please Contact Us for more information.