Job Title: Apprentice Welder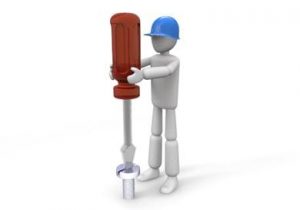 Welders are in high demand!
PAID ON THE JOB TRAINING- EARN AN IMMEDIATE FULL-TIME WELDING POSITION
ESSENTIAL FUNCTIONS AND BASIC DUTIES
Assists Journeyman who laying out, positioning, and securing parts and assemblies according to specifications, using straightedge, combination square, calipers, and ruler.
Tack-welds or welds components and assemblies, using electric, gas, arc, or other welding equipment.
Observes tests on welded surfaces, such as hydro static, x-ray, and dimension tolerance to evaluate weld quality and conformance to specifications.
Inspects grooves, angles, or gap allowances, using micrometer, caliper, and precision measuring instruments.
Removes rough spots from work piece, using portable grinder, hand file, or scraper.
Welds components in flat, vertical, or overhead positions.
Heats, forms, and dresses metal parts, using hand tools, torch, or arc welding equipment.
Ignites torch and adjusts valves, amperage, or voltage to obtain desired flame or arc.
Analyzes engineering drawings and specifications to plan layout, assembly, and welding operations.
Determines required equipment and welding method, applying knowledge of metallurgy, geometry, and welding techniques.
QUALIFICATIONS
High school graduate or equivalent.
Be drug free and physically fit.
Skills/Abilities:
Able to accurately measure and read a tape
Able to work well independently.
Good problem-solving skills.
Solid hand/eye coordination.
Send Resume
Apply Now
Immediate interviews available now – Please Contact Us for more information.