Your Source for Staffing and Employment
Qualified employees are eligible for company insurance benefits. Our Staff will provide more detail for what you, our valued employees, qualify for.
.. Learn More ..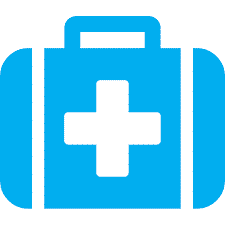 What Our Customers Are Saying
Great company to work for. Never had problems with them. Staff is extremely helpful and will do everything that they... read more can to find a job for you. A must go to if you looking for a temp to hire opportunities, or just something to keep you busy.

James Kassner

They have great customer service and its always a joy speaking with the individuals in the office!! They have found... read more me a job that i absolutely love and fits me perfect!! i highly recommend personnel plus if you are in need of a job or in between jobs! :)

Erika v.

Every employee has been great to me! They work hard everyday! I have NEVER had anyone in that office to... read more be rude to me in person or on the phone. I recommend Personnel Plus to everyone.

Donald T.

This is an awesome place to work! Their staff is so amazing and kind. They give you good jobs, the... read more best interviews, and they also are just a super big help. If you need to find a job quick go straight there. They will find you a perfect job that's just right for you! I give them a 5 star rating I would even give a higher one if possible. They are just the best people to be around and work with! Thank you Personnel Plus!

Ranyah D.

I was able to share my story of finding a two or more week employment with Personnel Plus to help... read more raise money for a move to work for the Forest Service. I started looking the same day I had a tenative start day, and they found me work right away! Thank you, Personnel Plus !

SL M.

Very great workplace. I went in looking for a job that would fit my needs. Diana came to me with... read more multiple job offers. She described them to me. Where they were and the pay. When i showed up to the job that was exactly what i was doing. I highly recommend them to anyone.

Jordan Beliveau

If you want to work, can pass a drug test, and show up on time, these people will help you... read more find a job. I was given several options for work here in town. Walked out with work to start the next day.

208 COZ

These are good folks who make the effort to accommodate the people who work for them, and they're gracious enough... read more to accept an apology from the occasional person who screws up.

Phil B.

I have worked with this company on and off over the years when i am home from fighting fires and... read more they are always so helpful. They really take the time to find a position that is a good fit with your life and try and understand all situations. There is always a positive vibe when you enter the office and smiling face to greet you. You are not just a number to them you are a person. They have a wide variety of positions in all areas and new ones popping up all the time, if you are looking for something specific you can let them know and they will try and find a fit for you. They make sure they get your pay to you on time and they try to help when they can if an issue occurs. I would highly recommend this company to anyone looking to find a job to fill in the gaps or looking for a new career.

Echo H.

Hope is an amazing young woman who is eager to help you find the job or carreer of your dreams.... read more She wants to make sure you love what you are doing.

Sheila

Ok so this place is better than people are saying, they have not only gotten me a job that... read more I'm rolling over into full time but this is the second time they have been there when I needed help finding employment. Personnel plus is upbeat, personable, and in my experience a great staffing agency. This is definitely my go to staffing agency.

Brad Fritz

If you want to work, can pass a drug test, and show up on time, these people will help you... read more find a job. I was given several options for work here in town. Walked out with work to start the next day.

208 C.

Easy application process & very accommodating. The staff is very friendly and helpful. They're willing to do what it takes... read more to help the applicant find employment! I highly recommend Personnel Plus!

Brittany H.
Featured Idaho Job Opportunities