Your Source for Staffing and Employment
---
Clients
You have a job opening? Come place a Job Order with us. We present you with qualified candidates and complete fulfilment process, submit payroll, employee paid, invoice sent, follow-up and ensure on-going customer service.
Read More
Job Seekers
Fill out an application online. Complete interview and job placement. We'll introduce you to the client. Time recording by using our custom Timeclock interface or paper time cards. Get a paycheck. Great work, service and attitude can opens door to possible Full-time employment.
Read More
Featured Idaho Job Opportunities
Qualified employees are eligible for company insurance benefits. Our Staff will provide more detail for what you, our valued employees, qualify for.

.. Learn More ..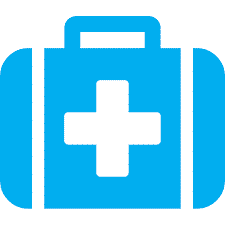 What Our Customers Are Saying
Charlie H.

To the managers: If I work 5 hours a day, for 3 days, when will I get paid for those... read moreTo the managers: If I work 5 hours a day, for 3 days, when will I get paid for those 3 days? Do I get paid soon or do I have to wait 3 weeks and hear a bunch of excuses about payroll this and paperwork that?
It takes 30 seconds to print out a check, It will never make sense that someone should have to wait that long for the money they earned. What are people supposed to do in the meantime? How does one support themselves while they are waiting on their pay? Wait let me guess, "Not your problem" right?

SL M.

I was able to share my story of finding a two or more week employment with Personnel Plus to help... read moreI was able to share my story of finding a two or more week employment with Personnel Plus to help raise money for a move to work for the Forest Service. I started looking the same day I had a tenative start day, and they found me work right away! Thank you, Personnel Plus !

daniel y.

I am giving a decent rating because they did get me a so-so job that bridged a gap for two... read moreI am giving a decent rating because they did get me a so-so job that bridged a gap for two months, so it might be worth trying if you're desperate. That said, what these other reviews say about the computers and the drug tests were just as laughable of situations for me as well. And the staff were rather questionable in knowing what they were doing and communicating with each other inter-departmentally. Today, though, it was 25 degrees and they had some poor dude out by the street in tennis shoes waving a "Now Hiring" sign. Is that really necessary? It's a temp agency, specifically in the business to be hiring people. No one needs some guy waving a sign to notify people of that, particularly on such a cold day. You could not pay me enough to do that. Even if the guy wants to do that, it's still pretty inhumane.

Ranyah D.

This is an awesome place to work! Their staff is so amazing and kind. They give you good jobs, the... read moreThis is an awesome place to work! Their staff is so amazing and kind. They give you good jobs, the best interviews, and they also are just a super big help. If you need to find a job quick go straight there. They will find you a perfect job that's just right for you! I give them a 5 star rating I would even give a higher one if possible. They are just the best people to be around and work with! Thank you Personnel Plus!

Phil B.

These are good folks who make the effort to accommodate the people who work for them, and they're gracious enough... read moreThese are good folks who make the effort to accommodate the people who work for them, and they're gracious enough to accept an apology from the occasional person who screws up.

Jordan Beliveau

Very great workplace. I went in looking for a job that would fit my needs. Diana came to me with... read moreVery great workplace. I went in looking for a job that would fit my needs. Diana came to me with multiple job offers. She described them to me. Where they were and the pay. When i showed up to the job that was exactly what i was doing. I highly recommend them to anyone.

William P.

This place has been detrimental to my job search. I was working a very stressful job that was not worth... read moreThis place has been detrimental to my job search. I was working a very stressful job that was not worth my time, and talent. All of the ladies that worked there were very friendly and happy to help. I am so happy to have this next job opportunity that they have offered me. If you're done with work-place-nonsense like I was; give them a try.

Sheila

Hope is an amazing young woman who is eager to help you find the job or carreer of your dreams.... read moreHope is an amazing young woman who is eager to help you find the job or carreer of your dreams. She wants to make sure you love what you are doing.

Brad F.

Ok so this place is better than people are saying, they have not only gotten me a job that... read moreOk so this place is better than people are saying, they have not only gotten me a job that I'm rolling over into full time but this is the second time they have been there when I needed help finding employment. Personnel plus is upbeat, personable, and in my experience a great staffing agency. This is definitely my go to staffing agency.

Salvador V.

They have great service and helped me with everything I needed done and they are all super nice I highly... read moreThey have great service and helped me with everything I needed done and they are all super nice I highly recommend them to assist you

Robert L.

First experience with Personnel Plus,extremely accommodating and helpful! Grateful for companies like this,landed a job same day I went it!... read moreFirst experience with Personnel Plus,extremely accommodating and helpful! Grateful for companies like this,landed a job same day I went it! Thank god for places like this that are there for people who want to work!

Firefighter 2.

After not useing personnel plus for 4 year it was less than an hour before I was resigned up and... read moreAfter not useing personnel plus for 4 year it was less than an hour before I was resigned up and had several job offers. It's the go to place for any job seekers haveing a hard time finding work.

Fabian G.

Friendly staff, I went in 2 weeks ago looking for work, the staff was very helpful and friendly. I filled... read moreFriendly staff, I went in 2 weeks ago looking for work, the staff was very helpful and friendly. I filled up my application and did all the paperwork needed, I got a call the next and I receive a position from them.
So, I'm very happy to now be part of the Personnel Plus team.!!!

Victoria M.

They foster a great environment, they are always positive and friendly, and they helped me find a job very quickly.... read moreThey foster a great environment, they are always positive and friendly, and they helped me find a job very quickly. My first choice!!

Erika v.

They have great customer service and its always a joy speaking with the individuals in the office!! They have found... read moreThey have great customer service and its always a joy speaking with the individuals in the office!! They have found me a job that i absolutely love and fits me perfect!! i highly recommend personnel plus if you are in need of a job or in between jobs! :)