Day Shift
Full Time
Long Term
Temp to Hire
16 USD / Hour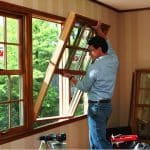 Insulation/ General Labor
Weatherization Tech
Personnel Plus is NOW HIRING a weatherization tech located in Caldwell, ID
Monday – Friday
Day shift
7:00am to 3:30pm
Pay $16/hr.
Full time 40hr per week
Location: Caldwell
Duties:
Install weatherization measures and materials, such as installing insulation to attics, crawl spaces, basements, or walls. Installing house fans, repairing and insulating heating ducts, air sealing, weather-stripping, replacing doors and windows
working in confined spaces such as attics and floor crawling spaces regularly
uses various hand and power tools
must wear proper personal protective equipment as required including full face masks
casual professional wear, some materials may be provided (no flip flops, no tank tops or sleeveless shifts, Steel toe is not required)
conducts work in compliance with OSHA and MCS safety procedures
performs house diagnostic testing, combustion appliance testing, indoor air quality testing and fan flows.
calculate materials needed for a specific job. create manifest of job specific tools and materials. Load and unload materials. safely transport materials to the work site. inventory tools to prevent loss and clean up the work site.
Follow MCS safety procedures while operating fleet vehicles.
inspect and maintain warehouse, equipment and vehicles to ensure cleanliness and good working order.
remain up to date on training and continuing education requirements.
consistently maintain a professional and courteous manner and an ability to work effective and harmoniously with other employees and the general public.
maintain regular job attendance and adherence to working hours
Requirements:
High school Diploma or GED
Must be able to lift/climb a ladder lift 50lbs
Valid drivers license and clean driving record
Ability to use power tools, enter crawl spaces and attics.
Working knowledge of the occupational hazards and safety precautions of the work
Ability to pass a background check
Why work for Personnel Plus, Inc.
As the area's largest Staffing Service, we value adding you as a member of our great team
Your application will be considered for many urgent openings
Apply Today - work today
Flex pay - choose Direct Deposit, pay card, or paper check
Health Benefits - Medical, Dental, Vision, Disability, Life Insurance
We never charge a fee
To apply for this job, send us your resume OR Email Contact information OR call 208.466.6800 OR send a TEXT MESSAGE OR visit your local office OR click the Apply for Job button below
Trust our employment professional to be your advocate and help find that ideal position for you!