Staffing Articles
Temporary Employees – Tips for Bringing Temps On-board
Bringing temporary employees to your workforce offers a huge competitive advantage and great flexibility to your business. Sometimes it can take a while for your internal team to adapt. Here are some suggestions or tips that can help to improve the working relationship and help you achieve even better staffing results: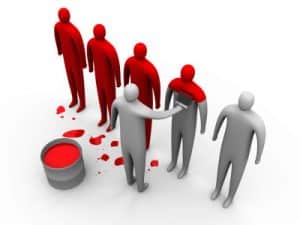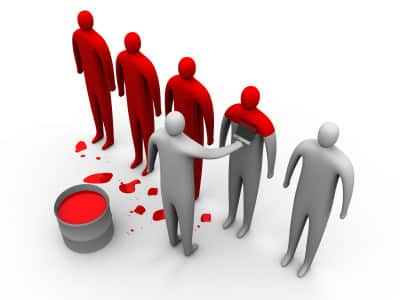 Make temporary employees feel welcome

Temporary employees are a separate part of your workforce (and must be treated differently because of co-employment laws). You and your staff can still make them feel welcome in your organization. Encouraging social interaction (e.g., formal or informal introductions) among all workers can foster social ties essential to a cohesive workforce.

Educate your direct staff

Take time to clearly explain the role and value of temporary workers. Knowing the benefits of temp employees may help them understand their role and work more productively with them.

Take advantage of training

If you use large numbers of temporarily, many staffing services will develop customized orientation and training programs for specific positions. This shifts the time-consuming burden of getting new temporary employees up-to-speed off your direct employees' shoulders.

Check in often 

The first few days check in daily with the Temporary employee. Nothing formal, just a quick chat is more than enough to make sure they do not have any questions or concerns. If they are going to there long periods of time. Check with the temporary employee weekly. Speak with your direct employees as well to get their thoughts and suggestion and if there is room for improvement with the temp.
Bottom line, there are a number of steps you can take keep relations between temporary and direct employees positive. The more positive their working relationship, the better the results will be for everyone.
Managing Workplace Stress
Managing Workplace Stress is claiming more and more victims in today's busy world. There are ringing phones, unanswered emails, unmet deadlines, people yelling, and this is just in the workplace. Going home only brings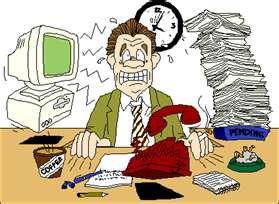 on a whole new set of stress triggers and challenges. So how does one deal with stress in the workplace?
Here are a few options that can be most helpful.
Listen to music, nature sounds, or ocean sounds: It has a calming effect on the mind and body, as well as aiding in lowering blood pressure.
Talk to a Friend: a reassuring voice, if only for a few minutes can put things into perspective therefore bringing a calming effect.
Eat Right: Fruits and vegetables are an optimal choice and plenty of water. Fish contains high levels of omega-3 fatty acids which have been shown to reduce the symptoms of stress.
Exercise: We all know that exercise can aid in losing weight but it also releases endorphin's that make a body "feel good" giving many a mood boost. As well as helps give you a chance to stretch out and also helps keep you motivated.
Take a Deep Breath: Take the time to sit up straight and breathe in deeply while concentrating on each breath.  This has proven to have a calming effect and many people do not realize that they are "shallow breathing" or not at all.
Have a Good Laugh: We have all heard the saying "laughter is the best medicine" unaware of how true this statement is. Laughter has been proven to not only relieve stress but increase pain tolerance, while boosting the immune system.
Personnel Plus provides excellent training for its employees so that we can provide your business with productive, happy workers.
Get Motivated!
I'm tired of hearing about the tough economy! Frankly, I've resolved personally to focus in on the good and the positive things ahead! Keeping that in mind, I wanted to share several ways I have found to turn negative thoughts into positive action.
Avoid negative people.

Negative and positive cannot co-exist; and negativity is very contagious. The simplest and fastest way to become successful is to surround yourself with positive, successful people. Period. Negative people are tiring and will drain the energy around them!

Start realizing you have a lot of potential!

If someone tells you otherwise re-read the section about negative people! You may not be built like your healthiest and fittest movie star persona, or likely won't be mistaken for a supermodel in your near future. However, none of that matters! With positive thinking, the right attitude, and by focusing on your strong areas (a bit of self-determination won't hurt) you are able to achieve truly amazing things.

Set goals and decide what you want to achieve along the way.

Have you ever heard the idiom "Rome wasn't built in a day"? Well, it wasn't … it took hundreds of years! When first starting to set goals one of the most important things to do is to keep your long-term goal in mind; then make sure to set smaller goals along the way. This will help ensure that you can keep motivated while patiently advancing forward.

Discipline yourself and get focused!  There is no such thing as a free lunch, and nothing in life is free; someone is always footing a bill. If you are serious about meeting and achieving your goals, you're going to have to work for it … if it's worth having after all then it's worth working for. Focus on your goals or you will stray and make sure each day you do at least one activity that moves you goals closer.

Develop your self-confidence and don't doubt your abilities.

The phrase "I can't" needs to go; it can't exist in your vocabulary otherwise you're right. So stop complaining and getting frustrated with little roadblocks; that's life. Instead visualize your success and once you can see it clearly, you're closer than you think.
Good luck in your future with all things you choose to seek! We are confident that these tips, when conceptualized, will help you along your own personal path. We take a great deal of pride in helping people to find quality people; and to grow along the way.
We Want to Be Your Temporary Business Partner!
Personnel Plus would like to be your temporary business partner. Assisting your business with innovative and cost-effective staffing services. Staffing intelligently can propel your business to a new level of success.
We offer a variety of staffing services to meet the needs of businesses of all sizes. Rely on us to help with: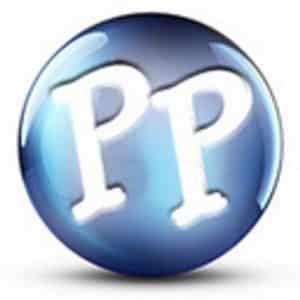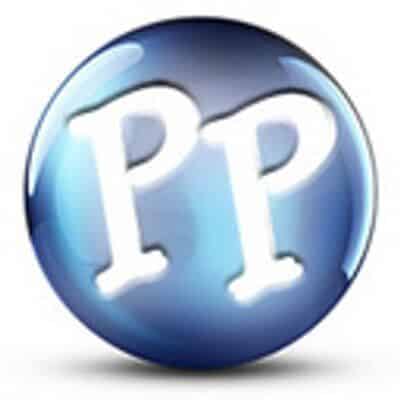 FLEXIBLE STAFFING
We provide your business with quality workers to help supplement your workforce in tough work situations such as: employee absences, vacations, or temporary skill shortages, seasonal workloads, or special assignments and projects.
You name it! It happens every day, and it is essential to have quality and reliable workers on short notice. Pay for workers only when you need them. You enjoy the benefits of a lean staff, yet the flexibility to respond to market situations quickly.
TRANSITIONAL PLACEMENT
Transitional Placement, also called Temp-to-Hire, allows you to hire employees without the risk. No one wants to make a mistake when hiring a new employee. That's why many employers hire prospective employees on a temporary basis. By evaluating an employee in your own company environment before making a job offer. You have the assurance of an in-depth evaluation before making the hiring commitment.
REFERRAL SERVICE
Our Referral Service is utilized by employers who want to hire directly but want to avoid the time consuming hiring process, all you pay is one simple fee.
PAYROLL SERVICE
Payroll Service involves an arrangement in which you choose the personnel, and we take care of everything else. "Payrolling" is a smart financial management tool and works extremely well when the client has specialized needs, and is in the clients best position to screen applicants for the required skills. This is also beneficial to new businesses as well as seasonal employers.
DRUG SCREENING
Drug Screening is part of Personnel Plus' Drug Free Workplace Policy, and all clients are encouraged to perform pre-employment drug tests. Personnel Plus has an obligation to maintain a safe and healthy working environment. Employees who work under the influence of drugs or alcohol present a safety hazard to themselves and their co-workers. The presence of drugs and alcohol in the workplace also limits productivity and efforts to maintain high product quality. The costs for pre-employment drug screening is nominal.
OFFICE SKILLS TESTING
Office Skills Testing is offered by Personnel Plus on software packages, accounting and clerical skills. These evaluations are included in the services bundled to our clients, and can also be purchased "a la carte" at a very reasonable rate for those businesses wishing to hire staff directly.
BEHAVIORAL PROFILE TESTING
Behavioral Profile Testing is designed to measure attitude, aptitude and can be customized to meet the individual needs of each business. These tests include such measurements as customer service, sales ability, work ethic, workplace personality, etc.
CRIMINAL BACKGROUND SCREENING
Personnel Plus is available to clients if such screening is part of the client's normal hiring procedures. The screening includes a nationwide search and the costs vary depending upon the number of counties the individual has resided in. Results are available within 48 hours and this service is a great tool for those businesses seeking extra security in their hiring decisions.
CREDIT REPORTS
We can insure that the person you are hiring to handle cash or securities has a clean credit background. Performing a credit report must be a standard part of the client's hiring practice, but provides additional assurance that your new hire is all that they are represented to be.
We recruit and place quality employees in the following fields:
Clerical, Reception, Data Entry, File Clerk, Secretary, Billing Clerk, Legal Secretary, Motel Front Desk, Medical Reception, Service Dispatcher, Accounting, Full Charge Bookkeeper, Accounts Payable, Accounts Receivable, Payroll, Accounting Clerk
Administrative, Office Manager, Salesperson, HR Manager, Financial Manager, Event Coordinator, Web Designer, Apartment Complex Manager, Restaurant Manager, Shop Supervisor
Customer Service, Cashier, Retail Clerk, Product Demonstrator, Child Care Aid, Teacher Aid, Library Aid, School Cafeteria Aid, Motel Housekeeper, Bartender, Dishwasher, Grocery Store Clerk, Bank Teller, Line Cook, Food Service, Barista, Fire Extinguisher Inspector, County Fair Helper, Motel Night Auditor
Light Industrial, Production, Warehouse, Landscape, Assembly, Stock Clerk, Forklift Driver, Maintenance, Custodial, Mill Labor, Auto Mechanic, Quality Control, Furniture Mover, Fabricator, Cabinet Maker, Hospital Dietary Aid, Shipping/Receiving, Masonry Assistant, Tile Setter Assistant
Get in touch
Whether you have an immediate hiring need or anticipate staffing needs in the future, so let's get started. We are ready to help with whatever you require. Contact any one of our locations for find out more.  We offer quick and convenient service, any time, day or night. Whether you are an employee in need of a job assignment, a client in need of an employee, a qualified representative is ready and willing to assist you. Let us be your temporary business partner.
Stop Losing Your Best Employees
As the economy begins to pick back up, your top performers may end up getting offers from other companies. In past downturns and recoveries, many talented people jumped ship, especially when they perceived there was more opportunity elsewhere.
So what can you do to retain your best people?
The key is to identify your top performers, stay close to them, and work on finding rewards that work for them. Here are few tips: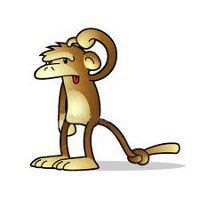 Pay attention

Show your employees that you value them and their contributions. Tailor HR and benefit programs to meet the needs of your unique workforce. This may mean moving to flex time, PTO, or offering more choices in healthcare plans and adding any other unconventional policies.

Teach, coach lead the flock

Provide ongoing training. Have an open door policy. Provide mentoring and opportunities that your competitors do not offer. Lead by example and follow through on your promises.

Ensure your company's goals are in line with your employee reward system

Set clear expectations on how you will reward top performers.

Ask and you shall receive

Inquire your top people why they like working at your company. Ask them why they stay. And ask them what they'd do differently. Use their feedback to make improvements. On the other hand, when someone leaves your company, ask them what made them make this decision. Knowing is half the battle.

Treat Your Staff Like Gold

Once you have a solid staff established, the only reason an employee should want to leave is if they're not sufficiently challenged—not because of compensation. Research the industry standard in terms of salary and then exceed that standard.

Open an Honest Dialogue

Change is inevitable. Your employee's lifestyle and needs may change. You may decide to shift the direction you're taking your business. Change can be exciting, but it can also be stressful, and it can alter other aspects of your business.
And as a bonus tip, call Personnel Plus! Often we find that over-stressed and overworked staff can lead to massive turnover. We can help you use temporary staffing when needed to alleviate strain and stress and ensure your top performers don't jump ship!
Common Resume Blunders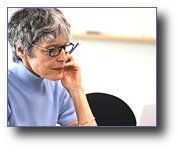 Make sure your resume is top-notch by avoiding the common resume blunders:
1. Too Focused on Job Duties
Your resume should not be a boring listing of job duties and responsibilities. Go beyond showing what was required. Demonstrate how you made a difference at each company, providing specific examples. When developing your achievements, ask yourself the following questions:
How did you perform the job better than others?
What were the problems or challenges faced? How did you overcome them? What were the results? How did the company benefit from your performance?
Did you receive any awards, special recognition or promotions as a result?
2. Flowery or General Objective Statement
Many candidates lose their readers in the beginning. Statements like "A challenging position enabling me to contribute to organizational goals while offering an opportunity for growth and advancement" are overused, and waste valuable space. If you're on a career track, replace the objective with a tagline stating what you do or your expertise.
3. Too Short or Too Long
Many people try to squeeze their experiences onto one page. This is because they may have heard that resumes shouldn't be longer. By doing this, job seekers may delete impressive achievements. There are also candidates who ramble on about irrelevant or redundant experiences. There is no rule about appropriate resume length. When writing your resume, ask yourself, "Will this statement help me land an interview?" Every word should sell you, so only include information that elicits a "yes."
4. Using Personal Pronouns and Articles
A resume is a form of business communication, so it should be concise and written in a telegraphic style. There should be no mentions of "I" or "me," and only minimal use of articles. For example:
I developed a new product that added $2 million in sales and increased the market segment's gross margin by 12 percent.
should be changed to:
Developed new product that added $2 million in sales and increased market segment's gross margin by 12 percent.
5. Listing Irrelevant Information
Many people include their interests, but they should only include those relating to the job. For example, if a candidate is applying for a position as a ski instructor, he should list cross-country skiing as a hobby.
Personal information, such as date of birth, marital status, height and weight, normally should not be on the resume, unless you're an entertainment professional or a job seeker outside the US.
6. Using a Functional Resume When You Have a Good Career History
It is irksome for hiring managers not to see the career progression and the impact made at each position. Unless you have an emergency situation, such as virtually no work history or excessive job-hopping, avoid the functional format.
The modified chronological format is often the most effective. Here's the basic layout:
Header (name, address, email address, phone number)
Lead with a strong profile section detailing the scope of your experience and areas of proficiency
Reverse chronological employment history emphasizing achievements in the past 10 to 15 years
Education (New grads may put this at the top.)
7. Not Including a Summary Section that Makes an Initial Hard Sell
This is one of the job seeker's greatest tools. Candidates who have done their homework will know the skills and competencies important to the position. The summary should demonstrate the skill level and experiences directly related to the position being sought.
To create a high-impact summary statement, peruse job openings to determine what's important to employers. Next, write a list of your matching skills, experience and education. Incorporate these points into your summary.
8. Typos
One typo can land your resume in the garbage. Proofread and show your resume to several friends to have them proofread it as well. This document is a reflection of you and should be perfect.
These are a few times to avoid common resume blunders.
Re-Entering the Job Market
Whether you're a stay at home parent getting ready to go back to work, entering a new career or recently unemployed, re-entering the job market can be an overwhelming proposition.
To help, here a five steps to help you overcome employment barriers and find a great job faster:
Step 1: Explain why you have a gap in work history–before asked.
Many job seekers don't include information about their gap in employment when submitting a resume. This is a mistake. It causes the prospective employer to imagine and guess at what you've been up to. So be sure to include details about your gap in employment in either your cover letter or resume. This will eliminate any guesswork on the part of the employer.

Step 2: Highlight any volunteer work or community activity in which you were involved.
Whether it's sitting on a local community board, or fund-raising for your child's school, be sure to include any volunteer work on your resume. Just because you didn't get paid, doesn't mean it shouldn't count.
Step 3: Be upfront and don't try to lie or hide anything in your interview.
Chances are an interviewer will ask you about your gap in employment during the interview. Don't be vague or try to fabricate facts. Instead, be completely honest about the situation.
Step 4: Take time to strengthen your skills.
If you haven't sat in front of a computer in five years, then you may want to update your skills. Consider taking a class at a local community college. An employer is much more likely to hire someone with updated skills who they don't have to train.
Step 5: Be realistic.
Your next job may not be a step up from your last job. Compared to someone who hasn't left the workforce, you may need to make a lateral move, or even take a small step backwards in order to land a good job. So focus on the bigger picture and how a small step back can really help you achieve your goals in the future.
If you're just re-entering the workforce and need help finding a new job we can help. We currently have several great jobs throughout. Simply apply online with us or contact us today to learn more!
How to Handle Job Burnout
Some people are just happy to have a job. Others are really struggling with being overbooked and overstressed.
While some would say that "too much to do" is merely a sign of job security in today's economy, it won't do you any good if you can't cope with the stress. Over time, being chronically stretched too thin can take a toll on your job performance, state of mind and physical health.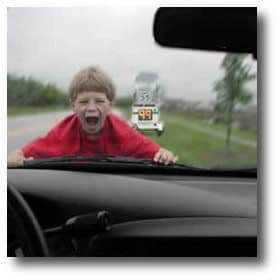 So if you feel like the pressure is too much to bear, here is some advice on effectively broaching the tricky subject of job burnout:
Make sure you're not part of the problem

If you procrastinate or have other bad work habits, your boss may not be sympathetic to your plight. So before you go pointing fingers, examine your own performance to see if you could make changes that would improve your situation.

Do your homework

Before approaching your boss, document your situation in writing. Detail what your job entailed originally and contrast it with what you're doing now. Track the hours you work (both at your company and home). Preparing yourself with these details will provide a clear picture of your workload and keep you from sounding like a complainer.

Broach the subject gradually

Your concerns will be better received if you introduce the topic of feeling overburdened as part of a series of discussions with your boss. Keep him or her informed of your current responsibilities as well as additional work requests. Once your boss understands what's truly on your plate, he or she will be less likely to add more.

Enlist the help of others

If co-workers are also feeling the pressure, approach your boss as part of a team. Develop and present a plan to remedy the situation by: bringing in temporary employees or increasing headcount; reorganizing responsibilities; delegating outside your department; streamlining processes. Offering well thought-out solutions may help you gain your boss' support in alleviating the problem.
And, if you really need some help, Personnel Plus can help. Whether you need temporary support to just get through your to-do list, or you're looking to bring on a new staff member just call!
Mistakes Happen – But How You Handle Them Can Have a Huge Impact
Everybody makes misktaes (oops, that should read "mistakes"), but while a blog typo may be easily forgiven, mistakes happen, other mistakes on the job can have serious consequences – for you, your boss, or even the company as a whole. And frankly, the way you handle your slip-up can be just as critical as the mistake itself.
So what should you do when you make an error at work?
Assess the situation

As soon as you realize your misstep, take a minute to consider the ramifications, as well as whether or not you can correct the mistake yourself. If you can solve it, do so immediately; but if not, take a moment to brainstorm possible solutions. This way, when you approach your boss you'll appear proactive and responsible.

Own up to it

Never try to cover up your mistake. If a boss finds out later that you hid a problem, it can permanently damage your credibility. So take the initiative and bring the situation to your supervisor's attention. When you're honest from the outset, your boss won't feel the need to underscore the situation's importance to you.

Take responsibility

Don't make excuses, act defensively or place blame elsewhere. Negative reactions like these will cause equally negative reactions from your boss. Instead, use your mistake as an opportunity to step up to the plate and demonstrate your responsibility and problem-solving abilities. If someone else is involved in the mistake, encourage him or her to follow your lead and do the right thing.

Explain what happened and what you plan to do about it

Once you've acknowledged your misstep and apologized, you must present a plan for correcting it. You can say something like, "I've made a mistake and I apologize for the error. I've come up with some possible solutions and would like your feedback on how to best resolve the situation." It's fine to ask for help developing and implementing your solution – the key here is to not simply ask for your boss to bail you out.

Demonstrate that you've learned from your mistake

When a mistake occurs on the job, it's not enough to just solve it and move on. Once you've resolved the problem, you need to determine what caused it in the first place – and discuss your plan to ensure that it doesn't happen again. Explaining to your boss what you've learned from your mistake demonstrates that you're conscientious and have the organization's best interest in mind.
You're human. You'll make mistakes from time-to-time (we all do). And if you handle a mistake at work correctly, you can turn a difficult situation into a learning experience – an experience that actually provides an opportunity to demonstrate your honesty, integrity and problem-solving ability.
How to Provide Constructive Feedback
Giving and getting honest constructive feedback is essential to grow and develop. And for managers it's an integral part of building a successful organization.
So why is it that many of us put off giving Constructive Feedback to our employees? Often, it's because we don't know where to start. If that's the case in your organization, here are four tips to help: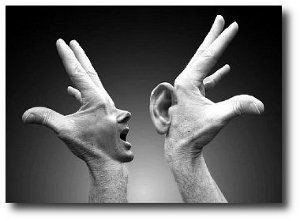 Be proactive

Nip issues in the bud and avoid messy interpersonal tangles that result from neglected communication. If you meet with employees regularly to give feedback, it conveys, "Your success is important to me, so I want to be accessible to you."

Be specific

Although it's not easy to provide negative feedback, it's important to be as clear as possible by giving specific examples that illustrate your point. Instead of saying, "Your attitude is bad," say, "When you miss deadlines, then cross your arms and look away when I discuss it with you, it gives me the impression that you don't care about the quality of your work. Can you help me understand this behavior better?"

Develop a progress plan

Be clear about the specific changes in behavior that you expect in a specific period of time, and follow up as scheduled.

Link employees' performance to organizational goals

Reinforce the value of your employees' contributions by giving specific examples of how their work and positive behaviors serve the organization and its customers.

Focus on description rather than judgement

Describing behavior is a way of reporting what has occurred, while judging behavior is an evaluation of what has occurred in terms of "right or wrong", or "good or bad". By avoiding evaluative language, you reduce the need for the individual to respond defensively.
At Personnel Plus, we understand and appreciate the value of constructive feedback. So we'd like to hear from you. Please contact us with your questions, comments, and suggestions.