Day Shift
Full Time
Graveyard Shift
Overtime
Temp to Hire
18.00 USD / Hour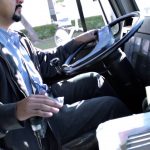 Class A CDL Truck Driver
Job description
The DOT Truck Driver is the backbone of our business and is responsible for trucking products to and from various locations. This role is expected to inspect and operate class A vehicles within all state and federal laws and follow all company and FSMCA rules and regulations. The job will be local. Range from pick up Rexburg, ID to Blackfoot, ID, and delivery to Burley, ID to Filer, ID. One load a day with a chance of a second. The job at locations may take time and some patience. The shifts will be a day for the most part, with a small chance of a night or late pick-up.
Essential Duties/Responsibilities:
1. Maintain valid Class A driver's license, with doubles and triples endorsement and medical card.
2. Inspect truck and trailers and record and report any issues to Supervisor.
3. Clean and fuel trucks and trailers after every shift
4. Complete all paperwork correctly and turn in promptly.
5. Load and not to exceed weight laws.
6. Operate trucks in a safe and courteous manner.
7. Work with other employees within the company
8. Work with employee's at suppliers of product
9. Deliver designated location.
10. Communicate with Dispatch/Supervisor
Specific Knowledge/Skills:
Ability to operate a class A truck and trailer.
Ability to back up with no assistance.
Ability to strip or tarp loads.
Ability to drop and hook.
Ability to operate main different types of trailers (Dry Vans, Hopper Bottoms, and Belt trailers.
Education & Experience Level:
· High school diploma or GED required.
· Class A CDL with doubles and triples.
· 2-year min. DOT driving experience mandatory.
Job Type: Full-time, Once move over to clients' payroll you will be eligible for all benefits.
Why work for Personnel Plus, Inc.
As the area's largest Staffing Service, we value adding you as a member of our great team
Your application will be considered for many urgent openings
Apply Today - work today
Flex pay - choose Direct Deposit, pay card, or paper check
Health Benefits - Medical, Dental, Vision, Disability, Life Insurance
We never charge a fee
To apply for this job, send us your resume OR Email Contact information OR call 208.678.4040 OR send a TEXT MESSAGE OR visit your local office OR click the Apply for Job button below
Trust our employment professional to be your advocate and help find that ideal position for you!