Day Shift
Full Time
Part Time
Seasonal
Temp to Hire
Temporary
DOE USD / Hour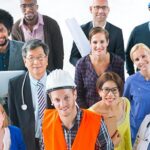 General Labor Positions
Personnel Plus. Inc. is seeking several General Laborers to take up various manual labor tasks and support various worksite operations.
Some of the most crucial general laborer responsibilities are to
collect trash or debris
following directions
keep the site clean and safe
You'll also get to handle various hand and power tools and materials
We'd like you to have the stamina and the ability to lift heavy loads.
You should be able to concentrate on performing your tasks and commit to safety rules.
We'd like to meet you if you fit this description and are interested in doing tough but important work.
Responsibilities
Assist other employees on-site
Handle and transport materials and equipment
Use power and hand tools and machinery, when needed
Follow instructions from supervisors to perform manual labor tasks
Put up warning signs for vehicles and passersby
Report issues with equipment or unsafe conditions
Requirements and skills
Ability to meet the physical demands of the job (standing for long/sitting periods of time, lifting heavy loads of up to 50 pounds, etc.)
Good hand-eye coordination
Familiarity with power and hand tools and machinery is a plus
Listeng and Communication as well as teamwork skills
Commitment to safety rules
Apprenticeship or specialization is an asset, but not necessary
Why work for Personnel Plus, Inc.
As the area's largest Staffing Service, we value adding you as a member of our great team
Your application will be considered for many urgent openings
Apply Today - work today
Flex pay - choose Direct Deposit, pay card, or paper check
Health Benefits - Medical, Dental, Vision, Disability, Life Insurance
We never charge a fee
To apply for this job, send us your resume OR Email Contact information OR call 208.453.7900 OR send a TEXT MESSAGE OR visit your local office OR click the Apply for Job button below
Trust our employment professional to be your advocate and help find that ideal position for you!