Day Shift
Full Time
Graveyard Shift
Overtime
Temporary
10-16 USD / Hour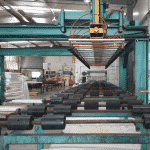 Production Positions Now Open!
Personnel Plus is searching for reliable employees to help with all aspects of production, receiving, packaging. Position requires the individual to perform labor duties with co-workers and provide support to the management team.
Will work on a packaging or production line, working 12-hour shifts. The job is in a potato processing plant. Shifts are from 8 p.m. to 8 a.m. and 8 a.m. to 8 p.m.; work 2 days on, 2 days off, 3 days on, and so on. Needs to be able to work days and graveyard. Full time, Temp to hire.
Demonstrates working knowledge to pre-start-up operation, troubleshoot problems, make necessary adjustments; Understanding and demonstrate compliance to applicable safety procedures (PPE's, LOTO, etc.) associated with task performed in the position. Must be able to lift approx. 30 lbs continuously by shoveling.  Must be able to pass a pre-employment drug screen
Understands and demonstrates compliance with performing and documenting GMP and Sanitation policies.
This has many physical requirements: Heat stress, Stair climbing, heavy lifting, Physical labor intensive at times.
DESCRIPTION:
Various operator positions are available. Drums, packaging, receiving, etc.  These positions are very labor-intensive and work around heat. Training is provided, but previous factory operator experience is preferred
Forklift Operators
Drum Operators
Sanitation
Packaging
Maintenance
General Labor
This Company Describes Its Culture as:
Detail-oriented — quality and precision-focused
Stable — traditional, stable, strong processes
People-oriented — supportive and fairness-focused
Team-oriented — cooperative and collaborative
work 3 days on and 4 days off, needs to be able to work days and graveyard
Starting pay varies with a  rollover for full-time job.
Burley
Why work for Personnel Plus, Inc.
As the area's largest Staffing Service, we value adding you as a member of our great team
Your application will be considered for many urgent openings
Apply Today - work today
Flex pay - choose Direct Deposit, pay card, or paper check
Health Benefits - Medical, Dental, Vision, Disability, Life Insurance
We never charge a fee
To apply for this job, send us your resume OR Email Contact information OR call 208.678.4040 OR send a TEXT MESSAGE OR visit your local office OR click the Apply for Job button below
Trust our employment professional to be your advocate and help find that ideal position for you!