Day Shift
Full Time
Temp to Hire
17-19 USD / Hour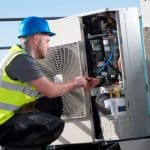 Weatherization Crew Leader
Personnel Plus is HIRING Crew Leader in Twin Falls, ID.
Monday – Thursday
Day shift
$17 – $19 DOE
40-hour weeks (OT depending on orders)
Duties:
Supervise weatherization installers and energy technicians as assigned.
Assist in training weatherization installers and energy technicians in safety, home repair, and weatherization skills.
Be responsible for automotive and weatherization equipment as assigned.
Assure homes completed meet standards set forth by the State of Idaho weatherization Operations Manual and Federal guidelines using CFR 440 & CFR 600's.
Perform with proficiency, the work activities required to weatherize homes, such as:
Use of power equipment to include saws, pneumatic equipment, and drills
Blowing insulation to include the attic and walls with blown fiberglass and cellulose
Installation of the floor, duct and water pipe insulation
Installation of primary windows and doors
Installation of air sealing with use of blower door and duct blaster
Installation of roofing and/or minor roof repair
Assist with collecting furnace data with the use of diagnostic equipment
Making repairs to foundation, walls, floors, and ceilings
Installation of other energy-saving devices
Installation of primary windows, doors, and storm windows
Air infiltration measures including caulking, glass replacement, glazing, and weather-stripping
Insulate floors, heat ducts, water pipes, and water heaters
Replace and/or repair damaged:
•    Roof
•    Foundations
•    Interior walls
•    Exterior walls
Install other energy-saving devices as needed
Record data necessary for each job on appropriate forms
Prepare required reports for labor and/or production of clients' homes
Responsible for resolution of client/landlord complaints
Assist in follow-up work on homes and provide energy education to clients
Act as Production Supervisor in his/her absence, which may require planning other crew leader's work schedules
Requirements:
Must have a valid driver's license and auto insurance
Must have a minimum of three years carpentry experience
One-year supervisory experience
Must be able to write clearly
Must be able to lift 80 pounds
Must be able to work in attic and floor crawlspaces with clearances as low as 24 inches
Must be able to travel out of town overnight
High School diploma or GED
Why work for Personnel Plus, Inc.
As the area's largest Staffing Service, we value adding you as a member of our great team
Your application will be considered for many urgent openings
Apply Today - work today
Flex pay - choose Direct Deposit, pay card, or paper check
Health Benefits - Medical, Dental, Vision, Disability, Life Insurance
We never charge a fee
To apply for this job, send us your resume OR Email Contact information OR call 208.733.7300 OR send a TEXT MESSAGE OR visit your local office OR click the Apply for Job button below
Trust our employment professional to be your advocate and help find that ideal position for you!