We Want to Be Your Temporary Business Partner!
Personnel Plus would like to be your temporary business partner. Assisting your business with innovative and cost-effective staffing services. Staffing intelligently can propel your business to a new level of success.
We offer a variety of staffing services to meet the needs of businesses of all sizes. Rely on us to help with: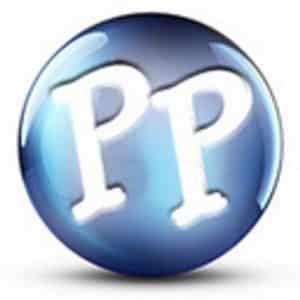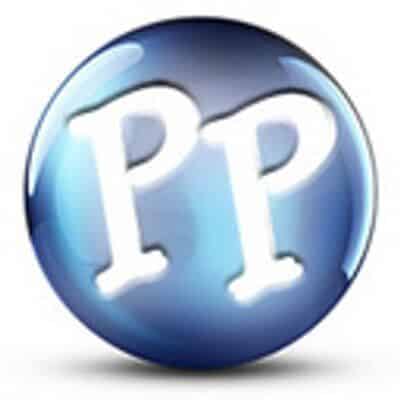 FLEXIBLE STAFFING
We provide your business with quality workers to help supplement your workforce in tough work situations such as: employee absences, vacations, or temporary skill shortages, seasonal workloads, or special assignments and projects.
You name it! It happens every day, and it is essential to have quality and reliable workers on short notice. Pay for workers only when you need them. You enjoy the benefits of a lean staff, yet the flexibility to respond to market situations quickly.
TRANSITIONAL PLACEMENT
Transitional Placement, also called Temp-to-Hire, allows you to hire employees without the risk. No one wants to make a mistake when hiring a new employee. That's why many employers hire prospective employees on a temporary basis. By evaluating an employee in your own company environment before making a job offer. You have the assurance of an in-depth evaluation before making the hiring commitment.
REFERRAL SERVICE
Our Referral Service is utilized by employers who want to hire directly but want to avoid the time consuming hiring process, all you pay is one simple fee.
PAYROLL SERVICE
Payroll Service involves an arrangement in which you choose the personnel, and we take care of everything else. "Payrolling" is a smart financial management tool and works extremely well when the client has specialized needs, and is in the clients best position to screen applicants for the required skills. This is also beneficial to new businesses as well as seasonal employers.
DRUG SCREENING
Drug Screening is part of Personnel Plus' Drug Free Workplace Policy, and all clients are encouraged to perform pre-employment drug tests. Personnel Plus has an obligation to maintain a safe and healthy working environment. Employees who work under the influence of drugs or alcohol present a safety hazard to themselves and their co-workers. The presence of drugs and alcohol in the workplace also limits productivity and efforts to maintain high product quality. The costs for pre-employment drug screening is nominal.
OFFICE SKILLS TESTING
Office Skills Testing is offered by Personnel Plus on software packages, accounting and clerical skills. These evaluations are included in the services bundled to our clients, and can also be purchased "a la carte" at a very reasonable rate for those businesses wishing to hire staff directly.
BEHAVIORAL PROFILE TESTING
Behavioral Profile Testing is designed to measure attitude, aptitude and can be customized to meet the individual needs of each business. These tests include such measurements as customer service, sales ability, work ethic, workplace personality, etc.
CRIMINAL BACKGROUND SCREENING
Personnel Plus is available to clients if such screening is part of the client's normal hiring procedures. The screening includes a nationwide search and the costs vary depending upon the number of counties the individual has resided in. Results are available within 48 hours and this service is a great tool for those businesses seeking extra security in their hiring decisions.
CREDIT REPORTS
We can insure that the person you are hiring to handle cash or securities has a clean credit background. Performing a credit report must be a standard part of the client's hiring practice, but provides additional assurance that your new hire is all that they are represented to be.
We recruit and place quality employees in the following fields:
Clerical, Reception, Data Entry, File Clerk, Secretary, Billing Clerk, Legal Secretary, Motel Front Desk, Medical Reception, Service Dispatcher, Accounting, Full Charge Bookkeeper, Accounts Payable, Accounts Receivable, Payroll, Accounting Clerk
Administrative, Office Manager, Salesperson, HR Manager, Financial Manager, Event Coordinator, Web Designer, Apartment Complex Manager, Restaurant Manager, Shop Supervisor
Customer Service, Cashier, Retail Clerk, Product Demonstrator, Child Care Aid, Teacher Aid, Library Aid, School Cafeteria Aid, Motel Housekeeper, Bartender, Dishwasher, Grocery Store Clerk, Bank Teller, Line Cook, Food Service, Barista, Fire Extinguisher Inspector, County Fair Helper, Motel Night Auditor
Light Industrial, Production, Warehouse, Landscape, Assembly, Stock Clerk, Forklift Driver, Maintenance, Custodial, Mill Labor, Auto Mechanic, Quality Control, Furniture Mover, Fabricator, Cabinet Maker, Hospital Dietary Aid, Shipping/Receiving, Masonry Assistant, Tile Setter Assistant
Get in touch
Whether you have an immediate hiring need or anticipate staffing needs in the future, so let's get started. We are ready to help with whatever you require. Contact any one of our locations for find out more.  We offer quick and convenient service, any time, day or night. Whether you are an employee in need of a job assignment, a client in need of an employee, a qualified representative is ready and willing to assist you. Let us be your temporary business partner.